Theologian and author Sheila Harty passed away Friday February 12, 2016 in St. Augustine, Florida.
Harty worked with Ralph Nader's Center for Study of Responsive Law in Washington, D.C. in the 1970s and 1980s where she authored Hucksters in the Classroom: A Review of Industry Propaganda in School — a book that won the 1980 George Orwell Award for Honesty and Clarity in Public Language.
Her latest book, Sins of Faith, Essays in Defense of Reason, is a compilation of sermons she delivered to Unitarian Universalist Fellowships throughout Florida and Georgia since 1998 and published in 2011.
Last year, Nader commissioned Harty to research and write a paper titled The Sin of Greed: How "Profit" Became a Dirty Word — A History of Religion on Commercialism and Consumerism from the Ancients to Pope Francis. (Harty also narrated the paper as a podcast.)
"Sheila Harty had a fiercely independent mind," Nader said. "She grappled with the fundamental verities of humankind and she confronted the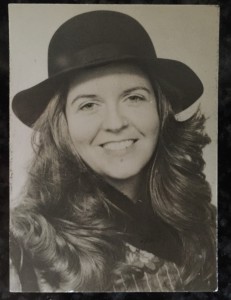 institutional hypocrisies of our time. Her study of the various major religions of the world was driven by her belief that people should practice what they preach."
"She should also be remembered for her groundbreaking study — Hucksters in the Classroom (1979) — about how business commercializes our public school education and the minds of our children," Nader said. "On behalf of her colleagues in Washington, we extend our condolences to her family and many friends."
In an interview with Corporate Crime Reporter in September 2015, Harty said that many religious leaders throughout history and across cultures have boldly criticized the greed of trade and commerce.
"In this, Pope Francis is not alone," she said. "He is joined by the present and former Archbishop of Canterbury and Britain's head Lord Rabbi. Nor is Francis the only Pope. Leo XIII's encyclical of 1891 was radically critical of capitalism."
Harty said that the most vociferous critic was Martin Luther and before him Thomas Aquinas and before both Confucius.
"This Pope's focus is on the poor, so he sees the sins of capitalism as victimizing people through the inequities of our market economics," Harty said. "The world's poor are overrun by multinational corporations, which are larger than countries. The system is innately unequal because of the use and abuse of resources by the owners and power brokers. The Pope is motivated by the plight of the poor but sees capitalism and corporate crime as causing both poverty and pollution. Human and natural resources are at risk. But Pope Francis also sees self-centered consumers at fault. He charges both narcissistic materialism and unregulated capitalism for destroying the earth."
Harty was born in Nurnberg, Germany in 1948 to Colonel Gerald and Rosella Harty —  a military family who traveled the world.
(On her web site, Harty said that her answer to "where are you from?" was– "conceived in Italy, born in Germany, and weaned in England.")
Harty was a theologian with a bachelor's degree from University of South Florida and a master's degree from Florida State University.
She said that her intellectual mentors were Pierre Teilhard de Chardin, Alfred North Whitehead and Ivan Illich.
Her major was Catholicism, her minor was Islam, and her thesis was on Judaism.
Harty described her work in Washington, D.C. during the 1970s and 1980s as "applied ethics"
She worked with Ralph Nader, former U.S. Attorney General Ramsey Clark, and former U.S. Surgeon General C. Everett Koop.
In the interview with Corporate Crime Reporter, Harty said she arrived in Washington, D.C. in 1967 "at the time of the Poor People's March and Martin Luther King's assassination."
"As a consequence, I had a visceral emotional connection with Washington, D.C," Harty said.
"In D.C., I was a Kelly Girl because I typed 100 wpm," Harty said. "Then I answered an ad in the paper for a typist, which was for the Corporate Accountability Research Group (CARG), but it didn't matter to me. "
"It was a Nader Group, but Mark Green was running CARG," Harty said. "I didn't know who Ralph Nader was. I had heard the name, but I had it associated with cars, and I wasn't the least bit interested in cars. So, I never read anything else about him."
"The book that I was hired to type, written by Mark Green, was Taming the Giant Corporation. In typing that book, the words politicized me. I didn't know anything about economics, law, pollution, or health and safety."
"But that book informed me and raised my consciousness," Harty said. "As a theologian, I recognized it as 'applied ethics.' That was 1976. Then Mark Green was asked by Ramsey Clark to be the campaign manager for his New York Senate race."
"Mark Green took a leave of absence from Ralph Nader and asked me to go with him as his assistant. And of course, that campaign further politicized me."
"Ramsey Clark ran in the Democratic primary against Daniel Patrick Moynihan and Bella Abzug — and Moynihan won. "
"You can imagine what an interesting race that was. Ramsey had won the primary six years earlier in 1970 and lost to Jacob Javits. Victor Navasky was Ramsey's campaign manager during that race."
"After the 1976 campaign, I went back to Washington, D.C. Mark Green must have called Ralph Nader and said – 'she's good – give her a job.' So, I was sent to type at the Tax Reform Research Group with Sam Simon."
"I wasn't there even a year before I was sent over to the Center for the Study of Responsive Law, which was Ralph Nader's actual office and run by Ruth Fort. When I got there, she recognized me as someone who could run the place, so she quit to get married. I managed the Center from 1977 to 1984."
Harty taught business ethics at University College in Cork, Ireland, and was an editor with the Congressional Budget Office, United Nations University and the World Bank.
She has consulted with international consumer groups in Geneva, The Hague, Oslo, Dublin, and Penang, Malaysia.
Harty moved to St. Augustine in 1996 to be near her parents and sister, Monica Harty, and brother-in-law, Dean Gelep, who survive her.
She is also survived by her brother, Al Harty (Donna) of Maui, Hawaii, paternal uncle, Kevin Harty (Ginny) of Mount Dora, Florida, and cousin Kevin Harty of Randolph, Vermont.
Her nieces, Maeve Bowman of Vilano Beach, Florida and Molly Bowman of Cape Elizabeth, Maine and her California cousins said that they will "dearly miss their boisterous, eccentric, fun-loving and provocative aunt."
"Her departure has left an immense void," the family said. "She will be greatly missed by her family and friends."
Sheila Harty was due to speak at the St. Augustine Unitarian Universalist service on February 28 on "The Sin of Greed: How 'Profit' Became a Dirty Word."
Her paper will be read as part of her memorial at that 10:30 a.m. service.
The family requests that in lieu of flowers, donations be made in Sheila Harty's name to Ralph Nader's Center for Study of Responsive Law, PO Box 19367, Washington, D.C. 20036.