Matching Grant Challenge
When I met Alexander Cockburn, one of his first questions to me was: "Is your hate pure?" It was the question he asked most of the young writers he mentored. These were Cockburn's rules for how to write political polemics: write about what you care about, write with passion, go for the throat of your enemies and never back down. His admonitions remain the guiding stylesheet for our writers at CounterPunch. Please help keep the spirit of this kind of fierce journalism alive by taking advantage of  our matching grant challenge which will DOUBLE every donation of $100 or more. Any of you out there thinking of donating $50 should know that if you donate a further $50, CounterPunch will receive an additional $100. And if you plan to send us $200 or $500 or more, CounterPunch will get a matching $200 or $500 or more. Don't miss the chance. Double your clout right now. Please donate. –JSC (This photo of Alexander Cockburn and Jasper, on the couch that launched 1000 columns, was taken in Petrolia by Tao Ruspoli)
Yes, these are dire political times. Many who optimistically hoped for real change have spent nearly five years under the cold downpour of political reality. Here at CounterPunch we've always aimed to tell it like it is, without illusions or despair. That's why so many of you have found a refuge at CounterPunch and made us your homepage. You tell us that you love CounterPunch because the quality of the writing you find here in the original articles we offer every day and because we never flinch under fire. We appreciate the support and are prepared for the fierce battles to come.
Unlike other outfits, we don't hit you up for money every month … or even every quarter. We ask only once a year. But when we ask, we mean it.
CounterPunch's website is supported almost entirely by subscribers to the print edition of our magazine. We aren't on the receiving end of six-figure grants from big foundations. George Soros doesn't have us on retainer. We don't sell tickets on cruise liners. We don't clog our site with deceptive corporate ads.
The continued existence of CounterPunch depends solely on the support and dedication of our readers. We know there are a lot of you. We get thousands of emails from you every day. Our website receives millions of hits and nearly 100,000 readers each day. And we don't charge you a dime.
Please, use our brand new secure shopping cart to make a tax-deductible donation to CounterPunch today or purchase a subscription our monthly magazine and a gift sub for someone or one of our explosive  books, including the ground-breaking Killing Trayvons. Show a little affection for subversion: consider an automated monthly donation. (We accept checks, credit cards, PayPal and cold-hard cash….)
or
To contribute by phone you can call Becky or Deva toll free at: 1-800-840-3683
Thank you for your support,
Jeffrey, Joshua, Becky, Deva, and Nathaniel
CounterPunch
 PO Box 228, Petrolia, CA 95558
The Suicide of Ajit Bhuiyan
What It Means to Campaign for the Left in West Bengal
Due east of Kolkata, near the Chandrakona forest is the village of Chandur. In this village, Ajit Bhuiyan is well known for his commitment and affection for the Communist Party of India (Marxist), the CPI-M. On March 30, in the evening, a group of fifty members of the ruling Trinamul Congress (TMC) Party attacked Ajit Bhuiyan's son who works as veterinarian. They then assaulted Ajit Bhuiyan himself. Many CPI-M cadres have been attacked in this region, indeed across West Bengal, with TMC men like these killing one hundred and thirty nine party cadres of the Left Front between May 2011 and January 2014.
The precise reason why these men targeted Ajit Bhuiyan on March 30 is that on the next day, TMC leader and West Bengal Chief Minister Mamata Banerjee was to be at a campaign rally in nearby Keshpur for her party's candidate for the Lok Sabha (parliament) seat of Ghatal, the film star Dev. At the rally, on March 31, Banerjee arrived four hours late. Her helicopter had malfunctioned. As usual she wanted to milk the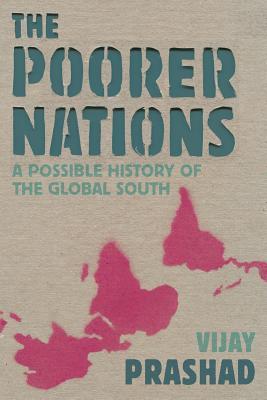 episode for political gain, "Many people didn't wish me to visit Midnapore today," she said. "We were supposed to come by helicopter. At the last moment, the helicopter developed a snag. We will have to check whether the snag was technical in nature or political." Banerjee makes it a point to say that the CPI-M wishes to kill her. There is no evidence of any such conspiracy. Nonetheless, this is her standard line. It is what authoritarian populists do – they like a bit of drama, accusing their opponents of attempted murder and then using that emotional upsurge to cover over the lack of a genuine popular political programme. Her candidate for the seat is a film star. "I am a novice as far as politics is concerned," Dev said. His party leader didn't care for any discussion on this. "You should vote for Dev," she said. "He is doing very well in films."
"The CPI-M should be ashamed to seek votes here," she thundered. It is a message that her party workers have heard loud and clear. When they visited Ajit Bhuiyan the previous evening they told him that he was no longer to campaign for the communist candidate, Santosh Rana. If he did not come the next day to Banerjee's rally carrying a TMC flag,
they said, they would return and kill Bhuiyan's entire family. This is not an idle threat coming from the TMC. They have been known to carry out such threats. This threat, according to his family, broke Ajit Bhuiyan's heart. He remained in his house, and that night committed suicide. Ajit Bhuiyan could not see himself betraying his political life. He was given a ghastly choice.
The village of Chandur is distraught and angry, despite threats from the TMC not to speak about the incident. Ajit Bhuiyan's political suicide is a new feature of Indian politics. It is a direct result of the culture of threats and violence unleashed by the TMC to push back against a resurgent Left movement in rural West Bengal.
The attack on Ajit Bhuiyan comes a few days after high theatre took place outside the house of the communist candidate Santosh Rana. In a rare act of bonhomie, Rana invited the TMC candidate Dev to tea, and the latter came to Midnapore to Rana's home on March 25. When he was leaving the communist Santosh Rana's house, Dev said, "My aim is to spread love. I am where I am because of the love of the common people. I want to do something for this constituency and the common people here." The TMC machinery that is working to elect Dev has other ideas about the "common people." For them, brutality and violence is the coin for the ballot box. They are not interested in love. Dev is either captive of his fantasies (still on the set for his Tollywood films) or he is maliciously aware that his language of love masks the language of extortion that lead to the suicide of Ajit Bhuiyan.
Vijay Prashad is the author of The Poorer Nations: A Possible History of the Global South (New Delhi: Leftword, 2013).