Annual Fundraising Appeal
Over the course of 21 years, we've published many unflattering stories about Henry Kissinger. We've recounted his involvement in the Chilean coup and the illegal bombings of Cambodia and Laos; his hidden role in the Kent State massacre and the genocide in East Timor; his noxious influence peddling in DC and craven work for dictators and repressive regimes around the world. We've questioned his ethics, his morals and his intelligence. We've called for him to be arrested and tried for war crimes. But nothing we've ever published pissed off HK quite like this sequence of photos taken at a conference in Brazil, which appeared in one of the early print editions of CounterPunch.
The publication of those photos, and the story that went with them, 20 years ago earned CounterPunch a global audience in the pre-web days and helped make our reputation as a fearless journal willing to take the fight to the forces of darkness without flinching. Now our future is entirely in your hands. Please donate.
Yes, these are dire political times. Many who optimistically hoped for real change have spent nearly five years under the cold downpour of political reality. Here at CounterPunch we've always aimed to tell it like it is, without illusions or despair. That's why so many of you have found a refuge at CounterPunch and made us your homepage. You tell us that you love CounterPunch because the quality of the writing you find here in the original articles we offer every day and because we never flinch under fire. We appreciate the support and are prepared for the fierce battles to come.
Unlike other outfits, we don't hit you up for money every month … or even every quarter. We ask only once a year. But when we ask, we mean it.
CounterPunch's website is supported almost entirely by subscribers to the print edition of our magazine. We aren't on the receiving end of six-figure grants from big foundations. George Soros doesn't have us on retainer. We don't sell tickets on cruise liners. We don't clog our site with deceptive corporate ads.
The continued existence of CounterPunch depends solely on the support and dedication of our readers. We know there are a lot of you. We get thousands of emails from you every day. Our website receives millions of hits and nearly 100,000 readers each day. And we don't charge you a dime.
Please, use our brand new secure shopping cart to make a tax-deductible donation to CounterPunch today or purchase a subscription our monthly magazine and a gift sub for someone or one of our explosive  books, including the ground-breaking Killing Trayvons. Show a little affection for subversion: consider an automated monthly donation. (We accept checks, credit cards, PayPal and cold-hard cash….)

or use
To contribute by phone you can call Becky or Deva toll free at: 1-800-840-3683
Thank you for your support,
Jeffrey, Joshua, Becky, Deva, and Nathaniel
CounterPunch
 PO Box 228, Petrolia, CA 95558
Letter to Mahasweta Devi
What About Chandana Kotal? More on Violence in West Bengal
Dear Mahasweta Devi,
In Byadhkhanda ("The Book of the Hunter," 1994), you tell the story of Chunti Kotal (1965-1992) – I first read the story in your EPW article "The Story of Chuni Kotal" (29 August 1992). Born into a poor Lodha family, Kotal suffered all the indignities of caste oppression and class exploitation. Held up by her family and community, she was able to finish high school, went to work as a government surveyor, learned the skills that earned her a degree at Vidyasagar University, and then despite her hard work found her supervisors unwilling to let her complete her course work for an advanced degree. Ruthless behavior by her professors distressed Kotal. She left Midnapur for the home of her husband, Manmatha Savar, who worked in the railway workshops in Kharagpur. There, on August 16, Chunti Kotal committed suicide. Your poignant description of the events leads to the obvious lesson: "The tribals should realise exactly where they stand here. The curse of the babu culture runs in Bengal's veins. West Bengal forces a Chunti Kotal to commit suicide."
Two decades later, not far from Chunti Kotal's village in West Midnapur, another ghastly event has taken place. I do not have your literary skills, but I shall try to lay out the facts as plainly as possible. It is difficult to do this because of the grotesque violence that I am about to describe.
In Panchrol, Chandana Kotal lived with her parents. She has two children. Their father left them years ago. On March 29, 2014, a few days before the West Bengal Chief Minister Mamata Banerjee was to come and address a campaign rally in West Midnapur, men from her party – the Trinamul Congress (TMC) – went to Chandana Kotal's parent's home. They accused Chandana Kotal of having an affair with Biltu Giri. These TMC cadres took Chandana Kotal from her home, tied her to a tree and beat her in public. The next day, these men organized a shalishi – a community meeting – where they berated her. As judge, jury, executioner, these men then had Chandana Kotal's hair cut-off and paraded her through the village.
The shalishi is the TMC's variant of the Khap Panchayat that one sees in North India, a gathering of oppressor caste elders whose reflexive misogyny has become legendary.
The TMC controls all of the local government seats (village panchayats) in the area. They won the panchayat elections "unopposed," preventing with force anyone from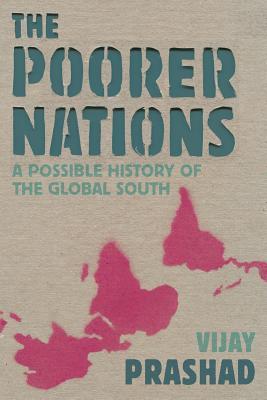 running against them. The TMC apparatchiks used their political authority to suborn the police. Chandana Kotal's parents went and lodged a complaint at the local police station. The police arrested Biltu Giri, his wife and another person. Not one of the TMC cadres was arrested.
The Member of Parliament for Jhagram – the constituency that includes Panchrol – is CPI-M's Dr. Pulin Behari Baske. He tried to go to Dantan, the main town (which also happens to be where he was born). The police prevented him from entering Dantan. He was not able to fully investigate what had transpired. This is TMC country.
Chandana's mother, Padmavati Kotal, could not take the pressure. She ate poison on April 1 and died. Her son, Gautam Kotal, has lodged a complaint with the police against the TMC cadres for torture against his sister and harassment that led to the suicide death of his mother.
In January of this year, you shared a dais with Chief Minister Mamata Banerjee, head of the TMC, the party of the men who tortured Chandana Kotal and harassed to death Padmavati Kotal. At this rally in Kolkata, you said, "Mamata has worked for the upliftment of the weaker sections of society, including minorities and tribals. She is competent enough to be the Prime Minister."
Chandana Kotal, like Chunti Kotal, comes from the Lodha tribal community. Chunti Kotal was harassed to death by what you called the "babu culture of West Bengal." Chandana Kotal and Padmavati Kotal were, on the other hand, tortured and harassed to death by the "babu culture of the TMC," the party whose leader you fete. In 2001, you remembered the story of Chunti Kotal for Outlook, and told Subhoranjan Dasgupta, "Lodha and Sabars and killed just because they are born into these denotified tribes while much greater criminals romp away scot free. Even the enlightened middle-class did not react." The silence from the "enlightened middle class" around the events in Panchrol is as deafening as the silence for the enforced suicide of Ajit Bhuiyan ("The Suicide of Ajit Bhuiyan," Counterpunch, April 2, 2014) in nearby Chandur – near the Chandrakona forest. West Bengal is being bathed in silence, drowned in the violence of your friend Mamata Banerjee's TMC.
[Mahasweta Devi is one of India's most well-known authors. For more on her, read the introduction by Gayatri Spivak to her translation of three stories by Devi, Imaginary Maps, 1994]
Vijay Prashad is the author of The Poorer Nations: A Possible History of the Global South (New Delhi: Leftword, 2013).