Matching Grant Challenge
We're slowly making headway in our annual fund drive, but not nearly fast enough to meet our make-or-break goal.  On the bright side, a generous CounterPuncher has stepped forward with a pledge to match every donation of $100 or more. Any of you out there thinking of donating $50 should know that if you donate a further $50, CounterPunch will receive an additional $100. And if you plan to send us $200 or $500 or more, he will give CounterPunch a matching $200 or $500 or more. Don't miss the chance. Double your clout right now. Please donate.
Yes, these are dire political times. Many who optimistically hoped for real change have spent nearly five years under the cold downpour of political reality. Here at CounterPunch we've always aimed to tell it like it is, without illusions or despair. That's why so many of you have found a refuge at CounterPunch and made us your homepage. You tell us that you love CounterPunch because the quality of the writing you find here in the original articles we offer every day and because we never flinch under fire. We appreciate the support and are prepared for the fierce battles to come.
Unlike other outfits, we don't hit you up for money every month … or even every quarter. We ask only once a year. But when we ask, we mean it.
CounterPunch's website is supported almost entirely by subscribers to the print edition of our magazine. We aren't on the receiving end of six-figure grants from big foundations. George Soros doesn't have us on retainer. We don't sell tickets on cruise liners. We don't clog our site with deceptive corporate ads.
The continued existence of CounterPunch depends solely on the support and dedication of our readers. We know there are a lot of you. We get thousands of emails from you every day. Our website receives millions of hits and nearly 100,000 readers each day. And we don't charge you a dime.
Please, use our brand new secure shopping cart to make a tax-deductible donation to CounterPunch today or purchase a subscription our monthly magazine and a gift sub for someone or one of our explosive  books, including the ground-breaking Killing Trayvons. Show a little affection for subversion: consider an automated monthly donation. (We accept checks, credit cards, PayPal and cold-hard cash….)
or
To contribute by phone you can call Becky or Deva toll free at: 1-800-840-3683
Thank you for your support,
Jeffrey, Joshua, Becky, Deva, and Nathaniel
CounterPunch
 PO Box 228, Petrolia, CA 95558
Umrah Diplomacy
Qatar's Bay'ah to the Saudi King
Things are not looking good for Qatar under its new emir, Sheikh Tamim bin Hamad al-Thani, age 33. This weekend, a Qatar Airways flight from Doha (Qatar) to Tripoli (Libya) had to be diverted to Alexandria (Egypt) and returned to Doha. Gunmen seized the control tower at Mitiga Airport, whose runways were then closed to this daily flight from Doha. A day before, gunmen entered the Qatar Airways office at the airport and threatened to do what they did the next day. They also said that they planned to run Qatar Airways out of their downtown office in Tripoli Towers.
This is not the first indication of an anti-Qatari backlash in Libya. In mid-June, Qatar Airways suspended flights to Benghazi 's Benina Airport when gunmen in that turbulent city prevented its transit. It is said that the gunmen came from the Ezzedine al-Waqwaq, which has said that it resents Qatar's influence in Libyan politics and society. All this follows the anti-Qatari demonstrations in Tunisia and Libya over what the protestors said was harmony between Qatar and Israel in their Syria policy. The demonstration outside Benghazi's Tibesti Hotel was particularly feisty. Anger at Qatar's forward policy in Syria was matched by anger at Qatar's support for jihadis in Libya (as well as for allegations of land buying by Qatar in Libya).
Qatar had given its blessings and its Riyals to the Muslim Brotherhood and its satellites across North Africa and West Asia. Tunisia's Ennahda was bankrolled from Doha, whose money allowed the exiled Islamic movement to move from its back alley offices into a downtown building once owned by Tunisie Telecom. Creeping social policies from Ennahda alongside the assassination of two popular leaders (Chokri Belaid and Mohammed Brahmi) have conjured up the Qatari spectre for the Tunisians. In Egypt, the ejection of Mohammed Morsi of the Muslim Brotherhood by the military and a political class that included the Saudi-backed Al-Nour party put Qatar on the back-foot. Qatar's Foreign Minister Khalid al-Attiyah was sent to meet the Brotherhood's Khairat el-Shatar in Cairo's Tora Prison — who refused to see him (and the US and UAE representatives in the delegation). In the previous emir's reign, al-Attiyah was the deputy in the foreign ministry serving under the old warhorse Sheikh Hamad bin Jassam al-Thani one of the architects of Qatar's assertive foreign policy during the Arab Spring. But al-Attiyah does not have the gravitas of his predecessor, nor does he have his wiliness. He is in a waiting room in Cairo, symbolic of the paralysis of Qatari foreign policy.
If Qatar's billions have not sown deep roots in Tunisia and Egypt, things are as bad in Syria. Qatari officials say that they will not end their policy of arming the Syrian rebels, nor will they back down from their aggressive diplomacy in both the Arab League and the Organisation of the Islamic Conference.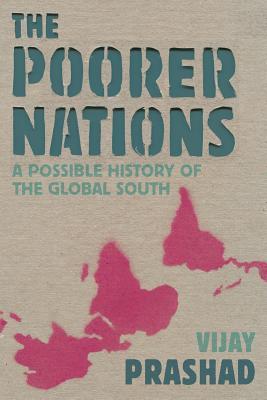 Among the Syrian rebel groups that the US is concerned about for potential links to al-Qaeda or at least extreme jihadism is the Ahfad al-Rasul Brigade, inconveniently funded by the Qataris. Some point the finger at Doha for its support to Jabhat al-Nusra. Syrian National Coalition's ambassador to Doha Nizar al-Haraki met with the new Emir, remained pleased that Qatari policy would not change but was not willing to go on record about Qatari funds for arms (which some say has neither been as much as is claimed and others say is likely to diminish). This is a flash of daylight between the policies of the old emir and the new one.
When last I strolled the diplomatic hutments in Doha, the enthusiasm for Qatar's forward policy in the Muslim world was unabated. The SNC had just opened its new office off Onaiza Street in the West Bay Lagoon area. The Taliban was all set to open their bureau. North Africa sat in the palm of the Emir and one of Doha's main roads was renamed Omar al-Mukhtar Street to honour the great Libyan anti-colonialist and Qatar's involvement in the 2011 battle to topple the Qaddafi regime in Libya.
Things are less certain now. Discussions between Kabul and Islamabad are at the point of moving the Doha process to Istanbul or Dubai – far from the gaze of al-Thani. And as if to demonstrate the decline of Qatar's precocious independence, the new emir is on his first foreign trip – to Saudi Arabia. The emir met with Saudi King Abdullah and Crown Prince Salman in Mecca. Not much has been disclosed about the meeting. What is important is its symbolism, a gesture that the old emir would never have allowed. His antipathy to the kings of Riyadh is well known. His son is pragmatic not out of temperament (he is much like his father) but out of desperation.
Washington believes that the way to sideline the Syrian Brotherhood and its more jihadi offshoots is to deflate Qatari ambitions in the region. This is also the Saudi wish. It is therefore not serendipitous that the Saudi King has appointed Prince Bandar bin Sultan, the head of the Saudi General Intelligence Directorate, to oversee US-Saudi interests in Syria. It is certain that the Qatari emir heard from the Saudis about this new development. An overstretched Qatar will have to put up with this for now. The US has turned to its old and faithful ally to replay their Afghan adventure in Syria, the ghastly blowback from that strategy notwithstanding.
Brand Qatar has taken a beating – its airline faces problems in Libya, its rebels face problems in Syria, and its media arm al-Jazeera is losing viewers across the Arab world. The new Emir will be happy to turn his attention to his own country. And besides, history shows us that despite their disagreements, the Sultans of Arabia always make up and close ranks. It is not for nothing that they have ruled for centuries, which to the human life span seems an eternity – Bahrain (al-Khalifas since 1783), Qatar (al-Thanis since 1825) and the upstarts of Saudi Arabia (al-Sauds since 1932).