Annual Fundraising Appeal
Over the course of 21 years, we've published many unflattering stories about Henry Kissinger. We've recounted his involvement in the Chilean coup and the illegal bombings of Cambodia and Laos; his hidden role in the Kent State massacre and the genocide in East Timor; his noxious influence peddling in DC and craven work for dictators and repressive regimes around the world. We've questioned his ethics, his morals and his intelligence. We've called for him to be arrested and tried for war crimes. But nothing we've ever published pissed off HK quite like this sequence of photos taken at a conference in Brazil, which appeared in one of the early print editions of CounterPunch.
The publication of those photos, and the story that went with them, 20 years ago earned CounterPunch a global audience in the pre-web days and helped make our reputation as a fearless journal willing to take the fight to the forces of darkness without flinching. Now our future is entirely in your hands. Please donate.
Yes, these are dire political times. Many who optimistically hoped for real change have spent nearly five years under the cold downpour of political reality. Here at CounterPunch we've always aimed to tell it like it is, without illusions or despair. That's why so many of you have found a refuge at CounterPunch and made us your homepage. You tell us that you love CounterPunch because the quality of the writing you find here in the original articles we offer every day and because we never flinch under fire. We appreciate the support and are prepared for the fierce battles to come.
Unlike other outfits, we don't hit you up for money every month … or even every quarter. We ask only once a year. But when we ask, we mean it.
CounterPunch's website is supported almost entirely by subscribers to the print edition of our magazine. We aren't on the receiving end of six-figure grants from big foundations. George Soros doesn't have us on retainer. We don't sell tickets on cruise liners. We don't clog our site with deceptive corporate ads.
The continued existence of CounterPunch depends solely on the support and dedication of our readers. We know there are a lot of you. We get thousands of emails from you every day. Our website receives millions of hits and nearly 100,000 readers each day. And we don't charge you a dime.
Please, use our brand new secure shopping cart to make a tax-deductible donation to CounterPunch today or purchase a subscription our monthly magazine and a gift sub for someone or one of our explosive  books, including the ground-breaking Killing Trayvons. Show a little affection for subversion: consider an automated monthly donation. (We accept checks, credit cards, PayPal and cold-hard cash….)

or use
To contribute by phone you can call Becky or Deva toll free at: 1-800-840-3683
Thank you for your support,
Jeffrey, Joshua, Becky, Deva, and Nathaniel
CounterPunch
 PO Box 228, Petrolia, CA 95558
Report Card on Libya
Death Sentences and the International Criminal Court
On July 31, Ahmed Ibrahim was sentenced to death by a court in Misrata, Libya for incitement to violence against the February 15, 2011 uprising.
Ahmed Ibrahim, a cousin of Muammar al-Qaddafi, was part of the Jamahiriya's Old Guard. Other cousins, such as Omar Ishkal, Mansour Dhao Ibrahim and Abdullah Othman, played a key role to shore up the collapsing hegemony of the Qaddafi revolution as the decades of the 2000s slipped by. Qaddafi's son, Saif al-Islam, had been tasked with "opening-up" the economy, for which he hired a set of men with vast experience amongst Gulf Arab money – such as Mahmoud Jibril and Shukri Ghanem (Jibril would lead the political wing of the rebellion against Qaddafi, Ghanem would defect to that rebellion but then tumble into the Danube in 2012, drowning in one of the fine suits he always wore). Ahmed Ibrahim, the hammer of the Qaddadfa tribe and of Qaddafi the Elder, rejected the kind of reforms being pushed by Ghanem and publically clashed with him on several occasions. When Ghanem's attempt to privatise the economy undermined the Qaddadfa hold on certain sectors (such as a marine transportation company held by Hannibal Qaddafi), Ahmed Ibrahim would fashion himself a dirigiste. He was not really that. He was just loyal to the Qaddafis, and fiercely so when the rebellion against the regime broke out in 2011.
Ahmed Ibrahim was captured with Qaddafi in Sirte after a NATO strike hit their convoy. It was Ibrahim who conducted the prayers for the dead before Qaddafi's body was removed to be buried at a secret location in the desert. Taken captive by the Misrata militia, Ibrahim's fate was already sealed. It was this militia that had the fiercest hatred of Qaddafi's forces and his people, and it was at its hands that Qaddafi faced his ghastly end. A UN report from March 2012 showed that Qaddafi was taken alive after being injured, flying a white turban as a flag of surrender. Despite cell phone video that showed him being pushed around, and despite the braggadocio of the militia members themselves, the UN commission led by Canadian jurist Philippe Kirsch was "unable to confirm the death of Muammar Gaddafi as an unlawful killing and considers that further investigation is required." No such "further investigation" took place. What one member of the commission intimated privately is that it is almost certain that Qaddafi faced an extra-judicial killing. If this is so, then there should be little faith in the Misrata process. The Misrata court's decision is not final. It has to be ratified by the Libyan Supreme Court.
The case of Ahmed Ibrahim is not about this man alone. He has enough history of dastardliness to deserve time in a courtroom. What this case is about is the forthcoming trials of Saif al-Islam Qaddafi and Abdullah Sensussi, both held in Libyan prisons and both wanted by International Criminal Court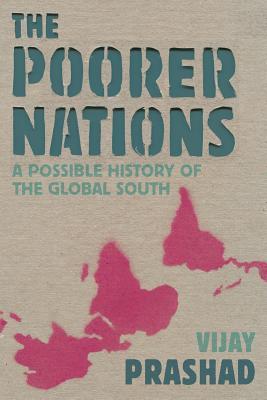 (ICC) warrants. The Libyan government has set its sights on having the trials of both men in Libyan courts, and so Ahmed Ibrahim's trial is their preview. Tripoli believes that if it can prove that Ahmed Ibrahim had a fair trial, it can stave off the ICC warrants. With so little scrutiny of the Ahmed Ibrahim trail, it is unlikely that a fair adjudication of its process can be ascertained.
Navi Pillay's Libya.
The Libyan uprising began on February 15, 2011. By February 22, the UN Human Rights Chief Navi Pillay claimed that two hundred and fifty people had been killed in Libya, "although the actual numbers are difficult to verify." Nonetheless, Pillay pointed to "widespread and systematic attacks against the civilian population" which "may amount to crimes against humanity." Pillay channelled the Deputy Permanent Representative to the UN from Libya, Ibrahim Dabbashi, who had defected to the rebellion and claimed, "Qaddafi had started the genocide against the Libyan people." Very soon world leaders used the two concepts interchangeably, "genocide" and "crimes against humanity." These concepts created a mood that Qaddafi's forces were either already indiscriminately killing vast numbers of people, or that they were poised for a massacre of Rwandan proportions. Much of this was an exaggeration as I showed in Arab Spring, Libyan Winter(AK Press, 2012) and as was later established by Human Rights Watch and Amnesty International and by the UN Human Rights Council's own investigation (March 2, 2012).
Through Pillay's pressure and the hyperbole of ICC prosecutor Luis Moreno Ocampo, warrants were drawn up at The Hague for the arrest of Qaddafi and his closest circle (including his son Saif al-Islam and Sensussi). The ICC's role, and that of Navi Pillay, in creating the justification for the NATO intervention was crucial. It allowed Barack Obama, David Cameron and Nicolas Sarkozy to ride the high horse of liberal interventionism, notwithstanding their green light to the Kingdom of Saudi Arabia to crush the rebellion in Bahrain and in its own dominion. It also allowed France and the US to exculpate themselves from their own tawdry relationship with Tunisia's Ben Ali and Egypt's Hosni Mubarak respectively. Qaddafi was no doubt unhinged by the Arab Spring, having fulminated on the side of Ben Ali against YouTube and Kleenex (by which he meant Wikileaks) – "The Internet is like a vacuum cleaner, it can suck anything." His forces did go after the rebels of February 15, and he and his clique did threaten them with grievous bodily harm. Within days, however, the entire east of Libya was lost to Qaddafi and things seemed dire in the northwestern cities of Mistrata, Az Zawiyah and Tajoura. The NATO intervention, backed by the ICC, the Human Rights Council chief, the UN Security Council and the Arab League, came less to prevent a massacre in Libya and more to try to control the outcome of the Arab Spring in North Africa. It was a doomed enterprise.
Having given the fig leaf to the NATO intervention, the credibility of the international agencies is now in question. The UN Security Council will not allow itself to be fooled as it was on its Resolution 1973, and nor will the Arab League – this is why there can be no UN-backed intervention in Syria. It is not only the Russians and the Chinese who are wary of any open-ended UN support, but also the members of the G-77, the group of the South. The Arab League was horrified when the "no-fly zone" turned into active air support on behalf of the rebels against the Qaddafi regime (Amr Moosa said so much, and had to be hornswoggled to the microphones by Ban Ki-moon to pledge his bay'at to the mission).
Calls for an investigation of NATO's bombings based on UN resolution 1973 fell to deaf ears. NATO refused to allow the UN any access to its war logs, and denies the right of UN oversight for a mission conducted under UN auspices.
If the UN Security Council cannot assert its authority for an investigation, the ICC is not able to execute its warrants. The new Libyan government, backed by the NATO powers, has refused to turn over Saif al-Islam and Sensussi to The Hague. Matters came to a head by May 31 of this year when the ICC told the Libyan regime that it was not capable of holding a fair trial for these men. In its 91-page decision on the admissibility of the case against Saif al-Islam to the ICC, the three-judge panel found that "Libya has been found to be unable genuinely to carry out the investigation or prosecution against Mr. Gaddafi," and so asked that he be surrendered to The Hague. On June 24, the Libyan government handed over a 98-page dossier to the ICC that made the case for a Libyan prosecution. The dossier did not deal with the most substantial problem with the Saif al-Islam case: he is being held in Zintan, and the Tripoli government cannot even get him transferred to its jail. If Tripoli cannot claim to hold the body of the prisoners, how can it claim that they will face a fair trial?
A Libyan filing on June 7 to circumvent the surrender notice was rejected on July 18. The ICC noted, "Libya is currently obliged to surrender Mr. Gaddafi to the Court." The mood in the ICC turned in January of this year when a four-person team from the Court went to visit Saif al-Islam in Zintan. The local authorities, led by Ajmi al-Atiri, arrested one of the lawyers, Melinda Taylor, when they accused her of handing him documents. The ICC team noted that Saif al-Islam's situation was "Kafkaesque" and that he will not be allowed a fair trial in these circumstances. This is the context in which Ahmed Ibrahim was tried in Misrata. A stench of victor's justice pervades the courtroom. It is bad for the ICC, bad for Navi Pillay and bad for the idea of international law.
There was no investigation of NATO's bombing by the UN. There will likely be no investigation of how the ICC and the Human Rights Council chief provided justification for the NATO war, and then how they were sidelined in the aftermath. There will be no investigation. But there should be.
Vijay Prashad will be at Red Emma's in Baltimore on August 1 to talk about The Poorer Nations: A Possible History of the Global South (Verso, 2013) and at the War Resister's League conference in Washington, DC on August 2.