Matching Grant Challenge
We're slowly making headway in our annual fund drive, but not nearly fast enough to meet our make-or-break goal.  On the bright side, a generous CounterPuncher has stepped forward with a pledge to match every donation of $100 or more. Any of you out there thinking of donating $50 should know that if you donate a further $50, CounterPunch will receive an additional $100. And if you plan to send us $200 or $500 or more, he will give CounterPunch a matching $200 or $500 or more. Don't miss the chance. Double your clout right now. Please donate.
Yes, these are dire political times. Many who optimistically hoped for real change have spent nearly five years under the cold downpour of political reality. Here at CounterPunch we've always aimed to tell it like it is, without illusions or despair. That's why so many of you have found a refuge at CounterPunch and made us your homepage. You tell us that you love CounterPunch because the quality of the writing you find here in the original articles we offer every day and because we never flinch under fire. We appreciate the support and are prepared for the fierce battles to come.
Unlike other outfits, we don't hit you up for money every month … or even every quarter. We ask only once a year. But when we ask, we mean it.
CounterPunch's website is supported almost entirely by subscribers to the print edition of our magazine. We aren't on the receiving end of six-figure grants from big foundations. George Soros doesn't have us on retainer. We don't sell tickets on cruise liners. We don't clog our site with deceptive corporate ads.
The continued existence of CounterPunch depends solely on the support and dedication of our readers. We know there are a lot of you. We get thousands of emails from you every day. Our website receives millions of hits and nearly 100,000 readers each day. And we don't charge you a dime.
Please, use our brand new secure shopping cart to make a tax-deductible donation to CounterPunch today or purchase a subscription our monthly magazine and a gift sub for someone or one of our explosive  books, including the ground-breaking Killing Trayvons. Show a little affection for subversion: consider an automated monthly donation. (We accept checks, credit cards, PayPal and cold-hard cash….)
or
To contribute by phone you can call Becky or Deva toll free at: 1-800-840-3683
Thank you for your support,
Jeffrey, Joshua, Becky, Deva, and Nathaniel
CounterPunch
 PO Box 228, Petrolia, CA 95558
Report Card From Libya
Women Amidst the Cordite
Why did Congresswoman Amina al-Mogherbi and City Councillor Dr. Najat al-Kikhia resign from their posts? Why have Amina Mahmoud Takhtakh and Dr. Mariam Talyeb gone underground? These are the less dramatic stories of today's Libya. More dramatic are the bomb blasts and the assassinations. They hold our attention, but they are not the only stories.
Events move swiftly in Libya. My first report card ("Blood and Oil," July 23) already seems dated. It covered the oil workers' strike in eastern Libya which continues, and it covered the killings and riots in Benghazi and Tripoli which also continue. On Friday, July 26, two more army men were killed, with profiles much like the men I wrote about last week – retired Air Force Colonel Salem al-Sarah and police Colonel Khatab Abdelrahim al-Zwei. Their names are rendered onto the lists of security officers killed over the past month, statistics that barely motivate a government paralyzed by the chaos. Prime Minister Ali Zeidan said that an international forensic force has been invited to help with the investigations. The Libyan State is simply inadequate.
All this is as it was a week ago. But then the guns turned elsewhere. As Abdel Salam al-Mismari left his mosque in Benghazi, a sniper shot him dead. Al-Mismari had been a key player in the fight against the Gaddafi regime long before NATO bombers decided to intervene in the summer of 2011. He, along with his kinsman the novelist Idris al-Mismari, the lawyer Fateh Terbil and others, went to Maidan al Shajara for the early Benghazi protests in February 2011. People like Abdel Salam and Jamal Bilnour were in front of the Benghazi Courthouse, demanding more reforms that they hoped would open political space in Libya. Revolution was not on their mind. Unable to move Gaddafi's emissary to Benghazi Abdullah Senussi, the activists escalated their struggle. It was Abdel Salam who went and convinced Major General Abdul Fatah Younis to send out the sa'aiqa, the crack troops, to take on the bulk of Gaddafi's forces. That is precisely what happened, and it helped remove Benghazi from Tripoli's control. After the fall of Gaddafi, Abdel Salam al-Mismari hoped to build a political process outside the lineaments of the State (both the Gaddafi remainders and the petro-suits of the present order) and of the Muslim Brotherhood. His kind of politics was not to be allowed. It was more than poetic that the bullet found his heart.
The next day, Libya exploded. In Tripoli, crowds attacked the offices of the Muslim Brotherhood (a tent in Martyrs' Square), the Justice and Construction Party, the National Forces Alliance and the home of the neo-liberal boss of the 2011 rebellion Mahmoud Jibril. In Gharyan and Sabratha (both towns in north-western Libya) and in Benghazi, the offices of the Muslim Brotherhood took a beating. Witnesses say that the crowds noted that Gaddafi would not have let the Muslim Brotherhood exist. That morning, 1200 prisoners escaped from the Kuafiya prison, east of Benghazi. Eighteen were captured not long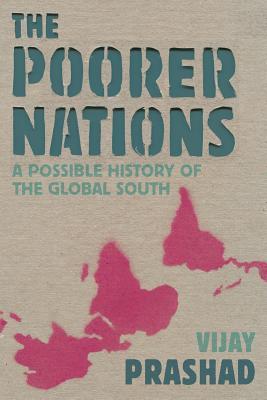 afterwards but the rest fled. Speculation is rife about the character of the prisoners – are they political, perhaps pro-Gaddafi people, or are they simply hardened criminals? What does their jailbreak have to do with the killing of al-Mismari, and the instability in the country? Almost as if to confuse things further, two massive bombs exploded in Benghazi on Sunday. These blasts seriously damaged three nearby buildings – the Ministry of Justice, the 7 October Hospital and the National Oil Corporation building. The bombs went off with seconds between them, which indicates that they were coordinated attacks. Iftar on Sunday night was interrupted by conversations about these blasts, those killings and that jailbreak – tension stifled appetites after another hot day in Benghazi.
Women on the Front Lines
In March, the 57th session of the Commission on the Status of Women (CSW57) argued that violence against women is ended when the root cause, the denigration of women, is removed. The CSW57 lobbied for the "full and equal participation [of women] in public and political life" because this is "essential for addressing the structural and underlying causes of violence against women and girls." Such a sentiment should be etched into the emergent political class in Libya. But it is not.
On Saturday, July 27, Congresswoman Amina al-Mogherbi resigned from her elected office. Fed up with the shoddy state of the Interior Ministry and the impunity that has emboldened the chaos, al-Mogherbi decided to leave her office. Al-Mogherbi is no novice to political life. She had participated in the movement against Gaddafi, and in the aftermath of his fall had formed an organization to provide humanitarian aid to those who had been internally displaced in that bloody battle. "I have also resigned in support of the Benghazi people and the families who have lost their sons recently," she said to Ahmed Elumami of Libya Herald.
Al-Mogherbi resigned willingly, frustrated with the shredding of popular faith in the new dispensation. But she is not alone. In 2012, Dr. Najat al-Kikhia won an election to the Benghazi City Council. She was the only woman to win the election, although she won the most votes of any of the other candidates (414 people ran for 44 seats). It was a triumph for al-Kikhia. Her father, Mansour al-Kikhia, had been Gaddafi's Minister of Foreign Affairs (1972-73) and the Libyan representative to the UN (1975-80). Falling out with Gaddafi, he went into exile, but then was kidnapped from Cairo in 1993. His body was found in one of Gaddafi's villas in November 2012, six months after his daughter won the municipal elections. Not long afterwards, al-Kikhia resigned from the Council accusing the State of incompetence and corruption.
In Bani Walid, another woman, Amina Mahmoud Takhtakh, had won a seat as an independent to the Libyan parliament. She was in hiding because the militias from neighbouring towns, namely Misrata, had threatened her. Amina Mahmoud could not emerge from hiding and had to forfeit her task as a parliamentarian. She was also not alone. Dr. Mariam Talyeb fought alongside the rebels from Bani Walid and had been celebrated in a New York Times profile by Sarah Elliott and Anne Barnard – she was seven months pregnant with her first child, armed and forthright on the frontlines. When the Gaddafi regime fell, Dr. Talyeb had to go underground. The Western press was not available to cover her story.
Two women who tried to build links between the new State and civil society also seem exhausted. Najla Elmangoush, a legal scholar and lawyer, chaired the Public Engagement Unit to link civil society organisations with the National Transitional Council (NTC). She is now a professor of criminal law at Benghazi University, and over the course of this past year has campaigned for a more secure country through the creation of a professional security force. Parallel to the work of Elmangoush, Amira Jalayde worked to link religious leaders with the NTC, trying to undermine the emergent jihadis by creating a bridge between the religious institutions and the State. Like Elmangoush, Jalayde also inherited an insecure Libya, one where jihadi politics and petro-politics have smothered the future that they wished to build.
Now in exile, Magdulien Abaida of Hakki struggles to come to terms with the precipitous collapse of the hopeful agenda. Last year I asked Magdulien what she thought of the failure of the new State and of the rise of jihadi politics in Libya, "We felt that we must keep working on women's rights in Libya especially with the rise of extremism and the talk of cancellation of laws that favour women. We started working on a project called 'Stand for Her.' It is about creating a youth group to advocate for women's rights. However we were not able to finish this project after the attack on Hakki [in August 2012], and the accusation that we are destroying Islamic rules. We want to lay out the real picture of women's rights in Libya: our hopes, our demands. Islamist voices give a false picture of the reality of women's lives. We want to raise awareness about domestic violence, street harassment, forced marriage, divorce, and marital rape. We have a long way to go to reach the minimum rights for women in Libya."
I ask a friend of mine in Tripoli what he makes of the uncertainty. Don't underestimate the "G factor," says my friend. G being Gaddafi. "Everything supposedly done by Muslim Brotherhood might not be so. There are subversive elements who might want to create mischief." Not many people want to acknowledge the presence of an underground Green Movement, one that is pledged to Gaddafi. So, if we take this comment seriously, as we should, then the vectors of pressure on Libya have increased – not only the jihadis, not only the petro-suits, not only the multinational oil companies, not only the pseudo-jihadis who are smuggling across the Sahara, but also the mysterious Green Movement.
Vijay Prashad will be at Red Emma's in Baltimore on August 1 to talk about The Poorer Nations: A Possible History of the Global South (Verso, 2013) and at the War Resister's League conference in Washington, DC on August 2.