Annual Fundraising Appeal
 Here's an important message from John Pilger on why the Left needs CounterPunch:
John Pilger is one of the world's most courageous journalists. He's been contributing to CounterPunch for years. But as he notes, the old media establishment is crumbling around us, leaving precious few venues for authentic voices from the Left. This collapse makes CounterPunch's survival an imperative. We're not tied to any political party or sect. Our writers are free to speak their minds. Let's keep it that way.  Please donate.
Yes, these are dire political times. Many who optimistically hoped for real change have spent nearly five years under the cold downpour of political reality. Here at CounterPunch we've always aimed to tell it like it is, without illusions or despair. That's why so many of you have found a refuge at CounterPunch and made us your homepage. You tell us that you love CounterPunch because the quality of the writing you find here in the original articles we offer every day and because we never flinch under fire. We appreciate the support and are prepared for the fierce battles to come.
Unlike other outfits, we don't hit you up for money every month … or even every quarter. We ask only once a year. But when we ask, we mean it.
CounterPunch's website is supported almost entirely by subscribers to the print edition of our magazine. We aren't on the receiving end of six-figure grants from big foundations. George Soros doesn't have us on retainer. We don't sell tickets on cruise liners. We don't clog our site with deceptive corporate ads.
The continued existence of CounterPunch depends solely on the support and dedication of our readers. We know there are a lot of you. We get thousands of emails from you every day. Our website receives millions of hits and nearly 100,000 readers each day. And we don't charge you a dime.
Please, use our brand new secure shopping cart to make a tax-deductible donation to CounterPunch today or purchase a subscription our monthly magazine and a gift sub for someone or one of our explosive  books, including the ground-breaking Killing Trayvons. Show a little affection for subversion: consider an automated monthly donation. (We accept checks, credit cards, PayPal and cold-hard cash….)

or use
To contribute by phone you can call Becky or Deva toll free at: 1-800-840-3683
Thank you for your support,
Jeffrey, Joshua, Becky, Deva, and Nathaniel
CounterPunch
 PO Box 228, Petrolia, CA 95558
The Accidental Murder of a Communist
Bengal's Slide into Fascism
On April 2, the four major student union federations jointly held a protest against the withdrawal of campus democracy in West Bengal. They wanted elections to be held for the student unions in their colleges. A tsunami of neo-liberal reforms in higher education had made the students restive. It was not just a matter of higher fees that exercised them. They were also furious at changes in the character of the education – with a tendency to yoke education to careers and to measure learning with fealty to rules developed in the North Atlantic. Thousands of students chanted their way down Kolkata's College Street and assembled in Rani Rashmoni Road. They faced a police line, which advanced with unpleasant motives. The police arrested hundreds of students and threw them into private buses to be transported to Alipore Jail. On the buses, the police beat the students affiliated with the Communist's Student Federation of India (SFI). One SFI leader, Sudipta Gupta, age 23 and a recent Political Science MA from Rabindra Bharati University, was beaten, thrown from the bus, retrieved, and beaten again. He died within hours of being admitted to SSKM Hosp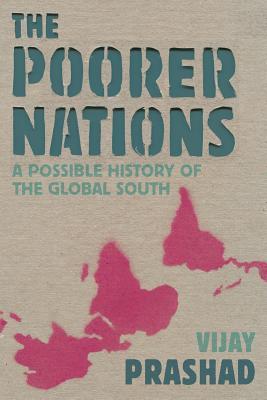 ital.
The Chief Minister of West Bengal, Mamata Banerjee of the Trinamul Congress (TMC), said that his death was "an accident." She was at that point opening the new season of the Indian Premier League cricket tournament. Despite hearing of the death of Gupta, she remained at the celebrations. Her police said that Gupta had been "man-handled," although her consigliere, Derek O'Brien said that CCTV would vindicate Banerjee's statement about the death being accidental.
Anger in the Left has been growing steadily. Gupta is the 93rd left cadre killed by the state forces or the Chief Minister's party over the course of the past few years. It is in this context that the Communist Party of India-Marxist (CPM) leader Mohammed Salim asked, "what kind of fascism is this?" Banerjee and the TMC have not only targeted the Communists – anyone who crosses her path must be excised, whether someone who simply forwards a cartoon critical of her (Jadavpur University professor Ambikesh Mahapatra was arrested for defamation and passing offensive messages through the Internet) or someone who asks her a question at her public meetings (farmer Shiladitya Chowdhury of West Midnapore who asked, "What are you doing for farmers? Farmers are dying because they have no money. Empty promises are not enough," and who was then arrested on grounds of criminal intimidation). Her party has taken its worship of her seriously (see the picture of a temple dedicated to her). If anyone insults Banerjee, the TMC will send its men to collect its blood debt.
The level of casual political violence in the state is startling. Activists of the ruling TMC had in February of this year clashed with activists of the Congress Party as both their candidates tried to file papers to run in student elections for Hari Mohan College in Kolkata's Garden Reach area. Fists turned to guns and a policeman, Tapas Chakroborty, was killed. Nothing will come of it even though video shot at the scene shows TMC activists (including a local TMC councillor Mohammed Iqbal) involved in the fracas.
Two days after the murder of Gupta, the SFI held national protests and demanded that the Central Government hold an inquiry into the nature of his death – any state inquiry would be compromised by the culture of impunity that has begun to enfold the state. Only those who make noises about the government, such as Kolkata's chief of police R.K. Pachnanda after the death of his officer, are transferred into limbo.
On April 9, Banerjee and her Finance Minister Amit Mitra came to Delhi to visit the Planning Commission. A demonstration against the murder of Gupta led by the Left greeted them. The Planning Commission heard of the demonstration, contacted the West Bengal officials to have Banerjee come through the secured VIP gate and avoid the main gate where the protestors had gathered. Banerjee not only ignored their advice, but near the main gate she got out of her car and walked toward it, through the highly emotional throng. It was an act of provocation. The Delhi police did not forcibly prevent her from doing this. Knowing full well the charged state of the demonstrators – gathered to protest the murder of a young comrade and Banerjee's callous statements – the police should have insisted. It did not. Banerjee know full well the power of street politics. In April 1975, when she was with the Congress Party, her leader Indira Gandhi's bête noire, 74-year old Jayaprakash "JP" Narayan, came to Kolkata. Banerjee personally blocked his car (standing on its bonnet) as Youth Congress activists smashed the windows, and almost beat up JP who suffered from acute respiratory ailments, which would have killed him if the stress were kept up. She a remarkable populist street fighter knew what she was wading into when she walked to the main gate.
In fact, all that happened to her, according to the Delhi Police, is that she was buffeted by the crowd (when she returned to Kolkata she checked herself into Belle Vue Clinic for a "check up"). Her Finance Minister lagged, and was himself caught in the wave, with his kurta slightly ripped as he struggled to make it through the gate. The police grabbed him and brought him within the premises of the Commission. This was not an attack, certainly not premeditated as the Bengal Governor put it indelicately. It was a crowd that found itself with those whom it had come to protest within its ranks – it would have taken an extraordinary act of self-discipline to have stepped back, created a path for them and held their tongue. One expects this kind of discipline from Communists, which is why the CPM made it clear that it did not condone the assault.
News of these events spread through the TMC channels, and its activists took to Bengal's streets for revenge. It is not as if the TMC has been silent and that it took this scuffle in Delhi to provoke them. They have already been on the march, and simply used this as a pretext to continue their depredations – now in the full light of day. CPM and SFI offices across the state were attacked, as were academic institutions (a friend called to tell me that the laboratory at Presidency College was smashed up). Most shockingly, TMC activists attacked the office of the Ganatantrik Mahila Samity (the Bengal wing of the All India Democratic Women's Association) in South Dinajpur, dragged onto the streets its leader, the veteran Communist and former parliamentarian Minati Ghosh and physically attacked and verbally abused her. AIDWA and the National Federation of Indian Women have called on the National Commission of Women to look into this case.
Things are at a tense pass. Activists of the Left have been called up to defend the buildings of the party and its mass organizations. The violence unleashed has the quality of the early hours of the Night of Broken Glass (the Kristallnacht), this time not against Jews but against the Communists. It is the reason why the CPM and its allies have tried to calm the situation – not only a sensible posture but also one that is motivated by its weakness before the fascistic character of the TMC. No liberal groups have come forward to defend the Left against TMC fascism. The media has taken the drama full tilt, neglecting to properly report the shenanigans of Banerjee and the negligence of the Delhi police. The media will not let this be in context. It is using the incident outside the Planning Commission to shore up the declining fortunes of the TMC machine, whose votes will be essential in the next parliament for a Congress-led bloc that now feels threatened by its own inadequacies.
Vijay Prashad's new book, The Poorer Nations: A Possible History of the Global South, is out this month from Verso Books.