Matching Grant Challenge
When I met Alexander Cockburn, one of his first questions to me was: "Is your hate pure?" It was the question he asked most of the young writers he mentored. These were Cockburn's rules for how to write political polemics: write about what you care about, write with passion, go for the throat of your enemies and never back down. His admonitions remain the guiding stylesheet for our writers at CounterPunch. Please help keep the spirit of this kind of fierce journalism alive by taking advantage of  our matching grant challenge which will DOUBLE every donation of $100 or more. Any of you out there thinking of donating $50 should know that if you donate a further $50, CounterPunch will receive an additional $100. And if you plan to send us $200 or $500 or more, CounterPunch will get a matching $200 or $500 or more. Don't miss the chance. Double your clout right now. Please donate. –JSC (This photo of Alexander Cockburn and Jasper, on the couch that launched 1000 columns, was taken in Petrolia by Tao Ruspoli)
Yes, these are dire political times. Many who optimistically hoped for real change have spent nearly five years under the cold downpour of political reality. Here at CounterPunch we've always aimed to tell it like it is, without illusions or despair. That's why so many of you have found a refuge at CounterPunch and made us your homepage. You tell us that you love CounterPunch because the quality of the writing you find here in the original articles we offer every day and because we never flinch under fire. We appreciate the support and are prepared for the fierce battles to come.
Unlike other outfits, we don't hit you up for money every month … or even every quarter. We ask only once a year. But when we ask, we mean it.
CounterPunch's website is supported almost entirely by subscribers to the print edition of our magazine. We aren't on the receiving end of six-figure grants from big foundations. George Soros doesn't have us on retainer. We don't sell tickets on cruise liners. We don't clog our site with deceptive corporate ads.
The continued existence of CounterPunch depends solely on the support and dedication of our readers. We know there are a lot of you. We get thousands of emails from you every day. Our website receives millions of hits and nearly 100,000 readers each day. And we don't charge you a dime.
Please, use our brand new secure shopping cart to make a tax-deductible donation to CounterPunch today or purchase a subscription our monthly magazine and a gift sub for someone or one of our explosive  books, including the ground-breaking Killing Trayvons. Show a little affection for subversion: consider an automated monthly donation. (We accept checks, credit cards, PayPal and cold-hard cash….)
or
To contribute by phone you can call Becky or Deva toll free at: 1-800-840-3683
Thank you for your support,
Jeffrey, Joshua, Becky, Deva, and Nathaniel
CounterPunch
 PO Box 228, Petrolia, CA 95558
Delhi Diary
Mr. Modi Wants to Come to America
At one end of Delhi, in the verdant campus of Jawaharlal Nehru University, scholars gathered to update one another on the current trends in Historical Materialism. At the other end of Delhi, in Ashok Hotel, on April 4 Nehru's grandson, Rahul Gandhi, delivered the keynote address at the Confederation of Indian Industry (CII), the conference of Historical Accumulation. Gandhi said little except that he is pledged to the poor – it is what is expected of the Gandhi family, whose rhetorical liberalism is so scripted that its absence is noted rather than its presence. There was little about the fact that one in four Indians goes to bed every night hungry with no expectation that they will eat the next day. With a population of over a billion, that's a very large number of people (almost the entire population of the United States).
The Indian general election is slated for next year. Gandhi's speech to the business bloc had an eye to the ballot box, which means of course with a hand out to Big Business, which finances the entire process. "His ideas are brilliant," said the CII's head Adi Godrej, whose name is shared with one of India's most powerful business houses, the Godrej Group, and who is personally worth $9 billion. "We should work in unison for greater progress," Godrej said, indicating that the Captains of Industry have been happy with Gandhi's party and are not keen to rock the boat.
Rahul Bajaj, head of the Bajaj Group and personally worth $3.4 billion, is the grandson of the legendary follower of M. K. Gandhi, Jamnalal Bajaj. Rahul Bajaj is very close to Rahul Gandhi's Congress Party so his enthusiasm for the uncrowned king is to be expected. Nevertheless the mushiness came alongside a pointed barb at India's main opposition party, the BJP and its putative leader, Narendra Modi. "I support the one who will be a good democratic leader rather than someone who is very dictatorial."
The Dictator
Bajaj, who has many business ventures in Gujarat, points his finger at the current Chief Minister of Gujarat, Narendra Modi. Modi has been at the helm in that state since 2001. The following year, in 2002, Modi presided over the mass killing of Muslims by his party's mass outfits, many of whom had honed their teeth in the anti-Christian violence in the Dangs region of Gujarat since 1998. A thirty-year old agricultural laborer, Jamuna Bhen, told Human Rights Watch about the incidents in her town on December 25, 1998. "The Hindus removed the ornamentation from our church. They threatened us by saying that they will set the church house on fire. Then they started taking down roof tiles. There were one hundred to 200 people who came from other villages. They said, 'We will burn everything.' We begged them not to. We said, 'Don't do this,' and said we will become Hindus."
An eerie similarity comes from the stories of 2002. Abdul Aziz, age 25, from Chartoda Kabristan, told Human Rights watch that on the afternoon of February 28, 2002, his brother was coming home from work. The police claimed a curfew was on in the town. "A crowd gathered to attack. The police was leading the crowd. They were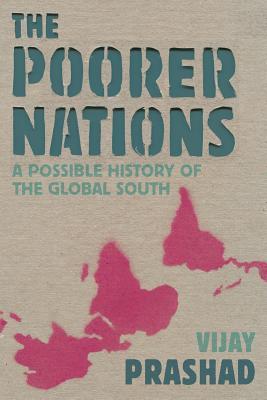 looting and people followed, looting and burning behind them. The crowd was shouting, 'Go to Pakistan. If you want to stay here become Hindu.' The police very clearly aimed at my brother and fired at him." He died not long afterwards.
The judicial process for both the anti-Christian violence in Dangs and the anti-Muslim violence across Gujarat has run aground. Investigations seem conclusive, but the courts seem unable to proceed to sentences. The most serious charge, that Modi stoked and abetted the violence, has not proceeded far enough. Modi's hands are stained with the events, with the Special Investigation Team offering evidence of Modi's complicity. Nevertheless, the Supreme Court decided not to act, offering "no criminal case against Narendra Modi."
The US Visa
Pressure from concerned Indian Americans and from Christian groups on the US State Department in 2005 laid the basis for the US government to deny Modi's application to come and address a trade body in Florida. The previous year, in 2004, Modi's political party, the BJP, had lost the general elections and gone into the political wilderness. The Congress-led UPA coalition was in power, and seemed eager for a close entente with the US government (this would mature into the US-India Civil Nuclear Agreement of 2005, close commercial ties fostered by the new Congress government and George W. Bush's visit to India in 2006). Bush's evangelicalism had given support to a 1998 Congressional body, the United States Commission on International Religious Freedom, whose members included those genuinely concerned about religious bigotry overseas and those (like Richard Land) who are religious bigots against non-evangelical Christians. A conjuncture of disparate interests coalesed to work against Modi's visa (disclosure: I was involved in this as well as part of the Coalition Against Genocide. I wrote about this in Counterpunch on March 9, 2005, "Get Modi: A State Terrorist Visits American Hoteliers"). Modi's visa was denied. He has since then not traveled to the US.
The conjuncture has shifted. The Congress-led UPA coalition has been weakened by a series of corruption allegations, and by a realization amongst sections of the Indian electorate that their economic woes are less karmic and more capitalistic. The BJP chomps at the bit to return to power. Their standbearer in all likelihood will be Modi. That is why the US State Department's Victoria Nuland, on April 4, said that Modi is "welcome to apply" for a visa. A Republican Congressional delegation was recently in Gujarat. Nuland described their purpose as a way to "help support a strengthening of business to business ties, of people to people ties across India, in Gujarat." It is business, the process of accumulation, that defines US priorities – given a change in the wind, the US is willing to hastily reconsider its policy to Modi.
It is well worth going back to a meeting that Modi had with US Consul General in Mumbai, Michael Owen, on November 16, 2006 (in the Wikileaks cache). Modi grumbled that the entire fracas over the visa denial was the work of "fringe NGOs" and those with "an axe to grind." He wanted to talk about his accomplishments in office, mainly increased funds for infrastructure and easier licensing for investment. Owen said that he agreed with these "positive accomplishments," but said that these do not diminish "the importance of holding people accountable" for the violence of 2002. "A visibly annoyed Modi launched a spirited defense consisting of accusations of USG meddling, attacks on US human rights abuses in Abu Ghraib and elsewhere, and allegations that Muslims were better off in Gujarat than anywhere else in India." Modi said that there was no chance of an apology.
Why was Modi interested in the US government's estimation? Obviously he was eager for business relations with US capital, but there was more to it than that. Owen asked BJP parliamentarian Vallabh Kathiria if Modi was interested in a national role, namely to be Prime Minister. "Kathiria responded with a broad smile and vigorous head waggle," wrote Owen. From 2006, at least, Modi has lobbied the US behind the scenes for a clean chit – eager to remove this issue from the table as he tried to morph from being seen as the Milosevic of Gujarat to the Lee Kwan Yew of Gujarat.
It tells you something about the state of Indian politics that the man who sounded sane to US Consul General Owen was the descendent of a royal family, the Wankaner's of Gujarat, Digvijay Sinh. He told Owen that Modi could not be the Prime Minister because he "lacks the polish and refinement." What others might call Modi's dictatorial tendencies is sniffed downward by sections of the elite as simply the brash ways of the villageois. It is a common view amongst the businessmen at the CII. Both the Congress and the BJP are willing to line the pockets of the private firms. But Gandhi is more refined than Modi, which is what gives him the edge in the sweepstakes of class bias. He is part of what Sinh, in another context, called the "cream of society."
But there is no need to pity Modi. His dictatorialness is rooted in his ideology and not in his personality or his class background. He is an adherent of Old Fascism dressed up in the cloak of Business. On the last day of the Gujarat Assembly a few days ago, the Comptroller and Auditor General submitted its report which showed that the Modi government had been involved in corrupt deals that lost the exchequer above Rs. 13.11 billion – close to $300 million. Old fashion crony capitalism that is favored by the CII members when they don't have the microphones on. The US government's vacillation is motivated entirely by the saliva generated by these numbers. All talk of morals and justice, of religious freedom and good governance go out the window when a sack of dollars sits by the front door.
Vijay Prashad's new book, The Poorer Nations: A Possible History of the Global South, is out this month from Verso Books.